In 1961, Giordano Riello produced the first air conditioner, giving birth to the Aermec brand. The company immediately stood out for its strong innovative spirit, placing itself among the first, if not as the first, in Europe to produce air conditioning equipment.
Today, with more than 800 employees and more than 130,000 square meters of covered area Aermec ranks among the world's leading players in air conditioning and fan coils in terms of system design. The six foreign distribution companies together with more than 70 international distributors offer dedicated consulting services on every continent, while in Italy the company operates through 59 sales agencies and 78 technical assistance services.
Aermec is able to meet all customer needs through a complete range of HVAC (heating, ventilation and air conditioning) solutions that feature quality design, materials and performance.
Aermec products, with more than 300 lines available, include chillers, heat pumps, fan coils, air conditioning units, split units, VRF systems, heat recovery units, roof top units and more. Aermec offers more than 10,000 configuration possibilities.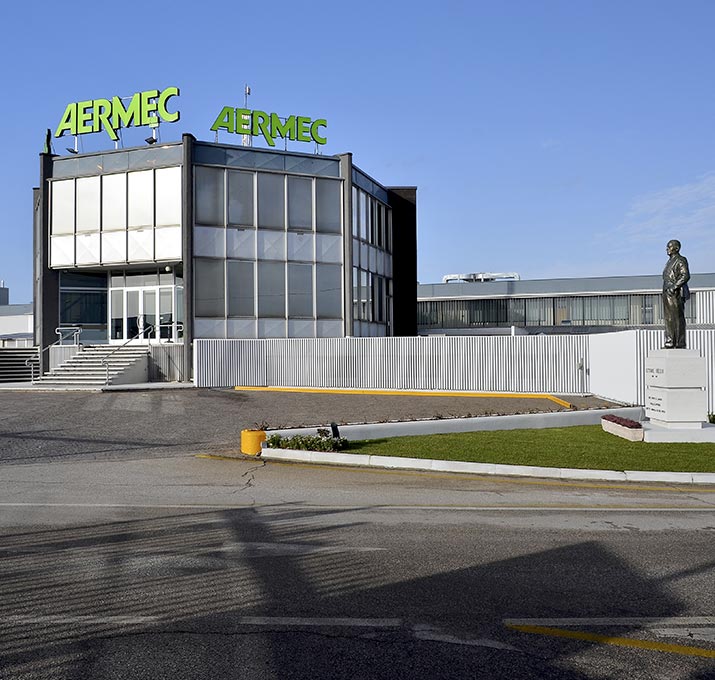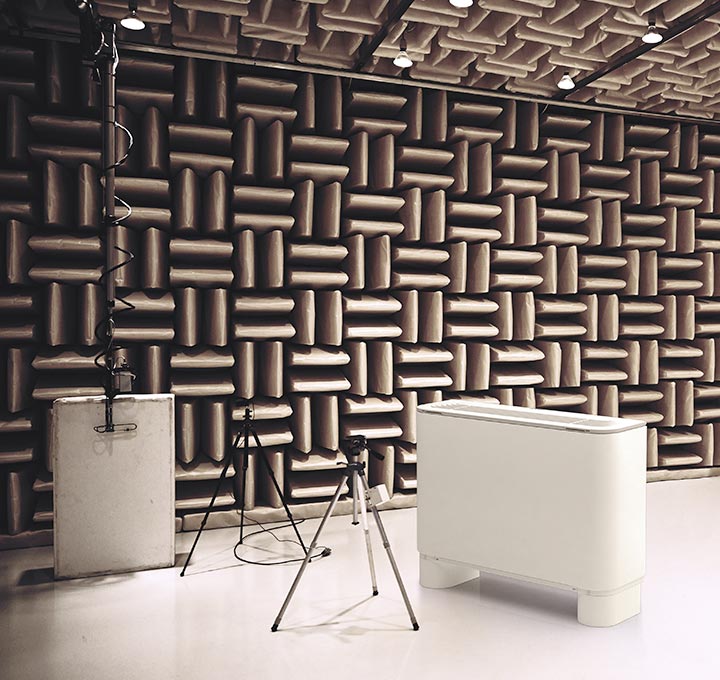 A constant focus on research and quality has always guided the development of all Aermec solutions, designed to provide well-being and comfort in all environments where people live and work and to ensure the highest level of user satisfaction.
Aermec's competitive advantage comes from the company's ability to respond to the technological challenges imposed by innovation, investing in the area of processes and logistics and making the needs of individual customers its own.
Aermec's goal is not to simply provide products, but to offer solutions with complete and integrated systems. The most diversified markets draw on Aermec's specialized offerings: residential, commercial, public, healthcare, sports, leisure, infrastructure and industrial.